This is how I started my weight loss journey.
I wasn't always overweight, but it was after I took some forever living supplements without proper knowledge while being sedentary, and overeating that led to me being overweight. This is how I started my weight loss journey,.
What Made Me To Take The First Step?
What led me to take the first step to lose weight, was when I took a picture with my T-shirt off in the mirror and did not like what I saw.
My weight was always between 62 to 63 kg but this time around, when I weighed myself I was around 70 kg.
By judging on how I looked, the weight I gained was 8 kg of PURE FAT! (Not good at all)
Below is a picture of how my body was before the weight gain:
Then a picture of how I was when I had gained the weight:
So as you can see I was out of shape in my after pic, and that caused me to start being serious about looking after my body.
I was even worse with my T-shirt off because of the 8 kg pure fat I put on.
Being overweight, I was always tired and felt like sleeping or eating all the damn time!
How I Took The First Step On My Weight Loss Journey
You may be wondering as to how I got started as I was not fit at all.
I remember the first day that I tried to jog, I was visiting Nelspruit with my friend, Ntokozo Comfort.
it was during the evening that Comfort decided to force me to jog with him. (Guess he saw how horrible my body was).
Comfort is an occasional soccer player, so fitness wasn't an issue for him.
When I decided to give in and join my friend for a jog, (He wouldn't take no for an answer) I was thee best lazy whale ever!
I couldn't even jog for 30 seconds without stopping to catch my breath (Yeah I know. Sounds pathetic, right?).

My friend even [Jokingly] called me a granny due to my frequent pathetic stops to catch a breath now and then.
I mean you can imagine, him being this fit and energetic somebody who wants to jog for 5km or so, and me on the other hand, is this "stop and go" somebody.
I tell you, it was tiring but he didn't give up on me.
He would [literally] hold me by my hand while running to give me that push, although I was still even stopping to catch a breath almost every 30 seconds.
Although we were stopping now and then, he pushed me until I was able to jog about 20 minutes. (I used to run for an hour or so before I became overweight)
That same evening, I tried to do bodyweight exercises like Crunches, Sit-ups, etc to try to remove the belly (I didn't know any better), but all I got was cramps as my body was not used to such…..yet.
So I stopped performing such exercises and focused on jogging until I could at least be able to start running.
I then went to Ermelo.
The friend who pushed me was no longer around but I remembered how badly I wanted my old body back, so I kept on pushing.
How I Kept On Pushing On My Weight Loss Journey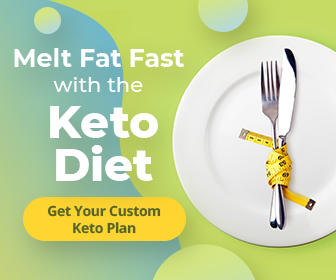 There was a stadium with a track at Ermelo, so I decided to jog there.
I would jog at the tracks 5 times, (Do 5 laps) on a daily basis although I was not consistent sometimes.
A lap at the tracks is equal to 400m, so I was jogging 2km when I was there.
I pushed myself to a point where I was able to do at least 10 laps almost every day (Yay!! Progress)
By this time I did not know much about fitness, all I knew was….." run to lose weight", so I was not into taking any before and after pictures with the T-shirt off.
So once I was able to run at least 4km(10 laps) at the tracks (although I still wasn't consistent).
I started to search for fitness machines that I could use anytime at home so that I can be consistent, and that lead to me buying myself a treadmill at the beginning of this year (January 2018).
This is when I dived deep into knowing more about fitness & not just jog every day without the proper information (it was becoming a bore).
What Happens Next?
After buying the treadmill I wanted to see some proper progress. So that is when I started taking note of everything about my body including, my:
Weight
Waist
Height
Calorie intake
Hips
Body Fat Percentage
Fat Mass
Lean Body Mass (Muscle)
Before and After Pics
I cover all that in detail in my next post.
Be sure to subscribe to stay motivated when I post more about my progress.